When Aliza Pollack walked to the front of the room and faced the rows of chairs taken up by an attentive audience, she gave a smile that effused warmth and authenticity. There to present Customer Journey Mapping: The Swiss Army Knife of Insight Tools, Aliza, a qualitative research strategist, unpacked the five-part process of journey mapping and shared with us why she felt that this particular tool was essential to revealing consumer insights for businesses.
Why Journey Mapping?
The Internet has disrupted the marketing funnel. It's no longer a straight line from brand awareness to purchase. It's more of a jigsaw puzzle. A journey map can shed light on the real customer path—the behaviors, attitudes, delight and pain points of customers as they experience your product. By capturing the full customer experience, a journey map is a framework that can inspire a more nuanced marketing and product development path for businesses.
Aliza noted there are two types of journey maps: the retrospective (for organizations looking at current experiences) and the prospective (more suitable for startups that are looking to establish the future consumer experience). For our purposes, Aliza focused on the retrospective journey map.
The 5-Part Process
Benchmark: Stakeholder Download
What is it you are trying to accomplish? For example, do you want to know how your consumers are engaging, or at what point you're losing their interest? In this first step of the process, you identify all possible hypotheses, pursuing the problem from multiple angles. Then, you obtain buy-in from stakeholders to move forward with your plan.
Discovery: User Fieldwork
In this stage, you identify your users, most simply broken out into current users, non-users, and lapsed users. Aliza recommends having one-on-one interviews with participants in each segment, rather than focused groups. That way, you can gather more authentic feedback. Also, recall of the past can be different from reality; having consumers bring artifacts to the interview can help them build the real story. Artifacts can be in the form of receipts, insurance forms, social media feed, bills, etc.
Synthesis: Mash It Together
You'll want to test your thinking by bringing in cross-disciplinary partners. As the journey mapper, you should address all the people who touch the consumer in some way—from the marketer to the account manager. Get to know how the consumer interacts with the respective departments. You may be surprised to find unexpected gaps, redundancy, or obstacles in the consumer experience, that if fixed, can make a significant improvement in your brand.
Visualize: Bring To Life, Cue Designer
Think about the end-user in advance of pulling your results together. Ask yourself who is going to be reading your analysis and what's the best way to capture their attention. Often, the best way to present complicated data that tells the story of human experience is through visual representation. This is particularly true for journey mapping. Aliza recommends investing in a talented designer who can bring the story to life through an animated map.
Action: Plan Next Steps
Propose the action with a workflow and debrief your stakeholders with a workshop that helps them act on the challenges you identified in the process. Then, hold short sprint sessions to generate ideas on how to continue building successes.
Special thanks to Gustavo Fernandez Photography for capturing our event.
The Event Was Made Possible By

Co-hosted by AMA SF and QRCA (Qualitative Research Consultants Association), the event was made possible by event partner The Crawford Group and venue partner 360 Lab. The Crawford Group connects marketing experts who are looking for jobs with businesses that are looking for top marketing talent. 360 Lab helps entrepreneurs scale their startups by providing resources for support, infrastructure, technology, budget, and test markets.
More About Aliza Pollack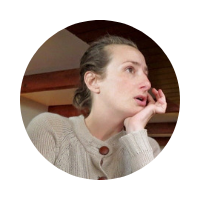 Aliza Pollack has twenty years of experience in global insights work across a range of categories. She thrives on digging into consumers' attitudes and behaviors and translating them into meaningful insights for brands.
Her work has informed strategic marketing initiatives ranging from positioning to activation development and innovation. She's talked to people about their most internal and intimate issues (illness and finance) to their most external and superficial (cosmetics and cars). Recent work has involved creating patient journeys for a new-to-market pharma brand, working with UX designers to build a better car buying experience, and helping a wireless provider understand how to serve their small business market better.
Get to know more at Aliza Pollack Consulting.