Events
Customer Journey Mapping: The Swiss Army Knife of Insight Tools. Hosted by the AMA SF & QRCA
October 24, 2019 @ 6:00 pm - 8:00 pm PDT
360 Labs
,
274 Brannan St, 5th Floor
San Francisco, CA 94107 United States
Event Navigation
Related Events
What we know: The Internet has disrupted the marketing funnel. It's no longer a straight line – that marketers draw and lead – from brand awareness to purchase. It's more of a jigsaw puzzle. Wouldn't it be great to have some sort of insight tool that can shed light on the real customer path – the behaviors, attitudes, delight and pain points that customers encounter on the way to your product/category/experience? Behold: The customer journey map. A simple process and framework that captures the full customer experience and can inspire a more nuanced marketing and product development path for your clients.
SPEAKER 
Aliza Pollack, Qualitative Research Strategist @ Aliza Pollack Consulting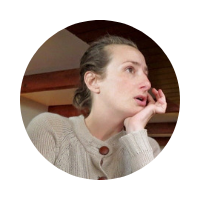 With 20 years of international insights work across a range of categories from auto to beauty, luxury to spirits, technology to health and wellness, Aliza is a seasoned thinker who pushes to the why and the so what.
She thrives on digging into consumers' attitude and behaviors and translating them into meaningful insights for brands. Her work has informed strategic marketing initiatives ranging from positioning to activation development to innovation. And, has talked to people about their most internal, intimate issues (illness, finance) to their most external, superficial (cosmetics, cars). Recent work has involved creating patient journeys for a new to market pharma brand, working with UX designers to build a better car buying experience, and helping a wireless provider understand how to better serve their small business market.
EVENT PARTNER
VENUE PARTNER
*By purchasing a ticket to this event you give the AMA SF and QRCA permission to share your contact information with event partners."