At our recent event, Understanding Your Customer – How Innovation is Changing the Research and Insights Landscape held at the Google Community Space in San Francisco, a panel of leading market researchers shared their insights on how innovation is leading the quantitative and qualitative market research industry.
The expert panel comprised of Rogier Verhulst, Sr. Director, Market Research – Global Marketing at LinkedIn; Dom Ricchetti, Insights Architect at ServiceNow; Ted Pulsifer, CRO at Market Cube; and Janet Standen, Co-Founder at Scoot Insights and was very well moderated by Jamin Brazil, CEO and Cofounder of HubUx. The discussion focused on innovation in the research industry, neuroscience and gaining a better understanding of how customers think and what motivates them.
With the human brain processing information unconsciously nearly 40 percent of the time, people are making several of their decisions unconsciously – and this drives purchasing behaviors. Market research companies are now turning to Neuroscience as an industry game-changer in tapping into unconscious response of consumers to explain the rationale behind those decisions. Knowing that it is especially difficult to articulate emotions, companies rely on neuroscience to give us insights the human emotions and how those lead to decision making and action.
Rogier Verhulst explains how this new technology is helpful at LinkedIn, "It helps us to understand second by second where we are losing people or where we are honing them in. Knowing what part of brain activated that and where the emotional connection lies has been very useful in optimizing our creatives and leading to a better brand campaigns that resonate with buyers the most. For a social media company like ours, trust is crucial, and neuroscience helps us to recognize the elements that drive trust and it also help to strengthen the trust in us. If the same ad is put on different platforms, it gets amplified in a different way. Context and framing have big impact on consumer experience which is difficult to research otherwise."
Dom Ricchetti noted researchers should understand the 'Jobs-to-be-done Framework' and focus not just on individual goals, which can be functional, social or emotional, but instead on business value goals which helps us recognize the reason behind why managers want us to do things a certain way. Additionally, they should create a taxonomy or architect about jobs people can do together. Building personas by adding context along with their experiences and skill level helps to understand how we can solve their problem.
The ability to have non-verbal conversations at a faster speed has made the biggest impact. Technology has hit us at every step from recruitment to analytics to how we connect with consumers these days. The biggest innovation, according to Janet Standen, has been precision call which left researchers with insights that we certainly didn't know earlier. Diving deeper into those precisions in a faster and more efficient way leads to greater insights.
We do an analysis of people's brain, but the reality is if somebody doesn't know their brain did something then they didn't even know that it's prompting them to take action. The key thing to remember is what their perception of their own reaction is and what they think their behavior is going to be. We all rationalize our emotions in order to allow us to make decisions like buying a particular dress — not because we fell in love with it but because we can wear it to a wedding or dinner party and the fact that it's $400 doesn't matter since we are going to wear it to many events. That rational thinking is what helps us to understand human behavior.
The measure of a successful project is the amount of change or impact it has inside of an organization. It is also important to integrate the co-learning with the core teams and stakeholders. Merging their expertise or knowledge with consumer understanding actually makes the difference and that's where the insights truly come from.
Employees are the richest source of information, so doing qualitative research, engagement or satisfaction surveys helps us to improve their lives every day. Having a conversation with them also uncovers a lot of perceptions that don't necessarily come up in surveys. For an unbiased report, we should find ways to provide anonymity in surveys along with group sessions instead of only conducting one-on-ones.
Knowledge share out is crucial. Everyone consumes information in different ways. Therefore, it's important to use different methods and technology for cross training teams across different discipline. Keeping C-level executives informed about research and engaging them by tying the results back to business is necessary. It's a learning journey and its our responsibility to explain every step and make sure knowledge sharing is interactive.
Rogier stated, "At LinkedIn, we are taking a couple of people and doing eye tracking, facial recognition, biometrics and also asking them the survey questions. We collect all the data for each response to get statistical results and then keep calibrating data against the baseline."
In addition, the panel also emphasized that the way in which research is conducted triggers different responses, so it's very critical to have the right context and good sample representation. Many people lack the ability to design thoughtful questions so we need to invest time and money into designing sound research studies before making costly decisions.
In today's era, most of companies are global brands and they must consider geographical and cultural differences in designing research studies. Localization is also key, so companies must be prepared to hire experts within local market to help avoid any misunderstanding.
Event photos courtesy of Gustavo Fernandez Photography:

Thanks again to our panelists and Google Community Space for hosting the event: 
Moderator:
Jamin Brazil, CEO and Cofounder of HubUx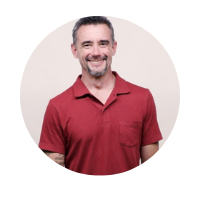 Jamin Brazil is a seasoned chief executive with a background in leading high growth organizations from inception to exit. Over the last 20 years, he has developed a deep knowledge of market research which gives him a unique view when assessing which tools and techniques are trending. 

As the previous CEO of FocusVision, he was the first to bring to market a combination of qualitative and quantitative technologies that are used by 75% of the Fortune 100 and over 3,000 companies globally. Prior to FocusVision, he pioneered online surveys, conducting one of the first ones in 1996 and founded a top survey platform, Decipher, in 2000.
Today, Brazil is the co-founder and CEO of HubUx, a modern project management platform for researchers, and the host of the Happy Market Research podcast.
Panelist:
Rogier Verhulst – Sr. Director, Market Research – Global Marketing at LinkedIn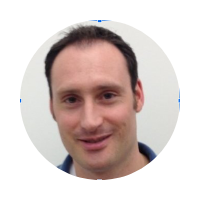 Rogier Verhulst has 15 years of experience in data analysis and market research working for a variety of companies including WPP, Microsoft and LinkedIn – managing teams and helping clients and product, sales and marketing organizations make better informed decisions. A strong advocate of a data driven sales, product and marketing approach and turning complex data into simple and compelling stories and tools. Interested in combining the best from big data and attitudinal research to help build better products. Extensive experience designing, executing and managing market research and generating insights that answer "so whats".
Panelist:
Ted Pulsifer – CRO Market Cube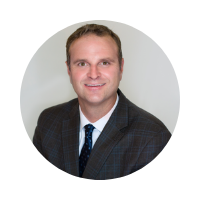 Ted Pulsifer has over twenty years of executive and sales leadership experience. After launching his business development career at GE and AOL, Ted harnessed his technology and service-centric background to embark on a journey into marketing research and data collection that began with Peanut Labs/Dynata before serving as Regional Vice President for Lucid. Today, Ted is Partner and CRO for Market Cube, which empowers faster and more creative data collection globally with best-in-class expertise, technology and services. When not working, Ted can be found hunting for unusual and amazing wines, or on the water with his family in Charleston, SC.
Panelist:
Janet Standen – Co-Founder, Scoot Insights

Janet Standen co-founded Scoot Insights with Katrina Noelle in 2015, to bring actionable qualitative insights to businesses, with an accelerated process that does not compromise depth of learning. Leveraging over 25 years of business and marketing experience to help management teams choose better directions. Janet has a breadth of expertise in User, Consumer, Customer and Employee research gained from the US and the UK/Europe, and has worked in many categories including food & beverages, education, electronics, energy, pet care, retail, social media, tech, beauty, financial services, toys, health care, automotive, etc.
Janet currently serves on the board of the Qualitative Research Consultants Association and as Board Chair for Matter of Trust. She is also an active member of AMA, WIRe, EPIC, BayCHI, Insights Association, and UXPA.
Panelist:
Dom Ricchetti – Insights Architect, ServiceNow
As the lead Insights Architect at ServiceNow, Dom Ricchetti designs research methods and frameworks, including for personas, Jobs-to-be-Done, and Business Process Modeling. As a former Senior Vice President at Radius Global Market Research, Dom led a wide range of studies across industries. He ran many unique, complex and advanced analytics studies. Over his career, he also worked on Agile, TQM, Six Sigma, and Baldrige Excellence projects. He has an engineering and computer science degree, with graduate studies in operations research, marketing strategy, and business planning.
ServiceNow is a leader in enterprise cloud and workflow solutions with 36% YoY growth and over 8,000 employees, #3 on Forbes Future 50 List, a LinkedIn Top Company, and rated by Gartner as a technology industry leader.