Over the years, brands have been moving their marketing teams in-house, and they've also been making them leaner. As a result, they are more heavily relying on outside talent to tackle their project-based marketing needs. In turn, more folks are responding to the call, whether it's freelancing as their full-time profession or as a side gig. According to recent statistics, one in every three Americans is a freelancer. Seems unreal! Going by this statistic, there's a 33 percent chance you have been a freelancer at some point in your career or will be one in the future.
With this in mind, the San Francisco chapter of the American Marketing Association recently held a live round table discussion at Google Space Community at Embarcadero on the topic of freelancing. The event Joy and Terror of Freelancing, sponsored by Out of Office/Work Club and Creative Circle, consisted of a panel of marketers who each have extensive experience freelancing on regional, national, and global levels.
The future of freelancing
Event host Eric Weidner, currently a freelancer specializing in online marketing and Vice President of Technology for AMA SF, believes we are entering the "Golden Age of Freelancing." He notes that with technology making it easier to find freelance work, growing numbers of work clubs making it easier for freelancers to connect, and more brands needing the specialized work of marketers, freelancing can be a positive experience for many people.
David Corfield, co-founder and CEO of LifeWork agrees. In fact, he believes the best days are ahead for freelancers. He predicts that the world of freelancing will experience a surge in the next five to ten years. Through LifeWork, he is helping freelancers to make the most out of this dynamic landscape.
Is freelancing for you?
The panel explored the merits of freelancing. For starters, demand is high, so you'll likely land a job if you have a good strategy (more on that later). That's a definite plus. And if you're a person who enjoys having autonomy over your work, the flexibility of choosing when you work and for whom, and the experience of changing clients and projects, then freelancing may be a dream come true. Additionally, you don't have to necessarily give up your full-time job to pick up a few freelancing hours; you can do it as a side gig. So let's add extra income and portfolio building (without sacrificing your company job) to the list.
Then, there are the possible cons: As the owner of your own business, you're always hustling to maintain job security and you have to keep your business organized, including your expense reports, marketing initiatives, and training. If you like having that added responsibility, then by all means, add these items to the pros list. One more thing: No matter the strident efforts of a company to treat contractors as members of the team, you're not likely to be equally integrated in their community or to experience their deepest levels of comradery. Forget joining in on after-work social gatherings or team meetings. This last feature can be a plus or minus, depending on your need for inclusion in a company's cult/culture.
One approach to obtaining and retaining a steady stream of work.
Arguably, the most salient issue for any freelancer or freelancer-to-be is how to keep the projects coming in and the money flowing. The top response: Building a personal brand matters.
Janice Cuban, a freelance copywriter whose helped dozens of companies and consultants strengthen their brands, comments that for her, the best methods to get new work have been to: (1) establish content marketing through an active blog, (2) network at events where the potential for meeting fellow industry professionals and clients is high, and (3) staying engaged in effective social media channels. She notes that once you're able to get a referral machine going, you can get about 50 to 60 percent of your business through repeat and referral business.
If you're just starting out, it may be that you have to make some sacrifices that you won't have to make once you've established a reputation. Cuban notes that she started out as a marcomm generalist; she took in a lot of different types work, basically everything but the kitchen sink. Some types of projects she enjoyed more than others. These days, she can just focus on writing because she's built a brand where she is considered an expert in content marketing.
Building a quality brand means being able to say no.
Kristen Tate, owner and lead editor at Blue Garrett, highlights the importance of accepting quality projects in order to build a reputable brand. She says that over time she has developed a good sense for identifying the quality client. As a book editor, Tate says she "likes to work with people who love their words." When she is being interviewed for a project by a potential client, she uses the time to also interview them. She asks herself: Is the person combative? Are they stuck on price? Do they care about my editing philosophy?
Sometimes, you realize that it may not be a good fit and you have to turn down a job. While it may feel unnerving to reject a client at first, being selective is key to building a strong brand and maintaining your sanity in the long run. Learn to be able to say no. Here's a tip from Tate: When she has to forego a client, she sends them a professional and non-emotional template letter that refers the account to other consultants.
A note on using marketplaces: All panelists agreed that marketplaces can be a great source of work when you're just starting out, but platforms to build happy careers they are not. Many projects available on these sources are one offs for consumers that value quickness over quality, hence the assignments are on the lower end of the revenue spectrum. Marketplaces, from at least what these panelists have witnessed, won't help you build a network of clients with quality work. And overtime, accepting cheap gigs can dilute your brand and your true worth.
Freelancing is about making lemonade
Were you ever that kid who, in the middle of a summer heat wave, opened up a lemonade stand on the street corner? Even kids can feel the pride that comes from having an entrepreneurial spirit.
Now as an adult forging through your professional trajectory, were you given lemons, or do you just want to make even more lemonade? Regardless of how you come into freelancing—whether intentionally or through happenstance—it can be a deeply rewarding and empowering experience. Freelancing is an opportunity to see what you are made of, and it's worth doing at least once.
Freelancing Resources and Tools
Kristen Tate's list:
Creative Class Podcast by Paul Jarvis and Kaleigh Moore.
Company of One book by Paul Jarvis. Good for freelancers who are weighing whether or not to grow their business and add employees.
Being Freelance Podcast. Host Steve Folland interviews freelancers from a wide range of fields.
WhatWorks podcast and community. On the podcast, host Tara McMullin interviews small business owners (many of them freelancers) about what is working in their business. There is also a paid community where business owners can ask questions and share advice with one another.
Janice Cuban's list:
Special thanks to Gustavo Fernandez Photography for capturing our event.
We are extremely grateful to our sponsors for supporting the AMA SF and making this event a success. Thank you for your partnership!
SPEAKERS 
David Corfield. Co-founder & CEO @ LifeWork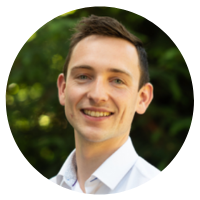 David's mission in life is to make freelancing a sustainable career choice. He has been an expert on the business of freelancing and coach to top-tier freelancers for the last two years. He recently founded LifeWork, a platform that helps freelancers get paid while they work, not the weeks and months afterward that most freelancers experience. He has been a vocal advocate for freelancers against AB5, working in partnership with Berkeley Law and the Freelance Writers of California Unite group to find innovative ways around the ruling.
Kristen Tate. Owner & Lead Editor @ Blue Garrett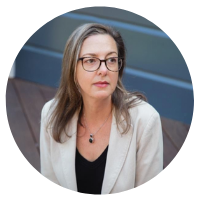 Kristen Tate is the owner and lead editor at the Blue Garret, which helps authors transform their books from rough draft to finished product, and author of the forthcoming book A Year of Reading about Writing. She is the founder of the Bay Area chapter of the Editorial Freelancers Association, as well as a member of the American Copy Editors Society. Kristen's idea of a good time is a fierce game of Bananagrams in a dive bar.
Janice Cuban. Freelance Copywriter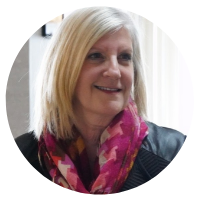 Wordsmith. Content creator. Marketing writer. Whatever you call her, Janice Cuban loves to churn out copy – from websites to email campaigns, blogs, apps, and more. She's helped dozens of enterprise companies, scrappy start-ups, and consultants transform ideas into unique messages, strengthen their brands, and win over customers. Janice is also an avid blogger on freelancing life and currently writing a memoir about Silicon Valley. When not working, she geeks out on marketing trends and soaks in high doses of pop culture, film, and art.
Eric Weidner. VP of Technology @ AMA SF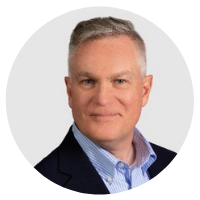 Eric Weidner is a 23-year veteran of online marketing. He has worked for many industries including consumer, hi-tech, finance, real estate, automotive, industrial and military, but currently, most of his clients are small to mid-sized pharmaceuticals. He has been a freelancer and has managed large, offsite teams composed of freelancers across the globe.
SPONSORS 
Out of Office / Work Club
Join other passionate marketers for coworking meetups at the best Bay Area coffee shops.
Creative Circle
Digital + Creative Staffing