Events
Storytelling through Marketing Research
April 24, 2012 @ 6:00 pm - 8:00 pm PDT
2CV Inc
,
460 Bush St
San Francisco, CA 94108 United States
Related Events
Storytelling is as old as humanity itself. With the growth of social media, brands have an even greater responsibility to craft a strong story that can be told irrespective of the channel or occasion. Yet too often, stories are seen as something that is outward facing. Our event, 'Storytelling in Market Research' brings together industry experts and thought leaders to share how they use storytelling in marketing research to captivate and inspire both internal and external clients, yielding better products and better strategies.
In this session, we will discuss how to craft a narrative in a research context. Each panelists will discuss the role of a strong narrative in the reception and integration of research results.
Storytelling 101 –  2CV
Andrew Hansiger: Creative Director/Copywriter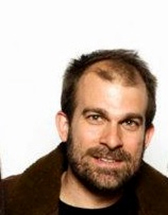 Andrew Hansinger is a New York and San Francisco Creative Director and Copywriter, specializing in user experience and brand strategy. A writer, first and foremost, his approach to creative direction is that of telling brand narratives. The art of telling stories in the digital space must always be one that intrigues an audience and moves them to action. Strong brands are simply well told stories and consumers will always naturally respond to these stories.

Lauren Miller: Aol Product Manager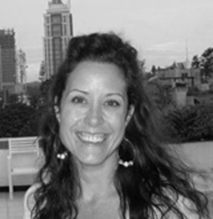 Lauren has over nine years of experience working in marketing and operational leadership roles in digital media and business and consumer technology. During this time Lauren helped launch Google India and founded the AdWords North America marketing team. Lauren currently works at AOL where she heads up product marketing for mail, works on revitalizing the AOL brand and is preparing to bring exciting next-generation products to market. A Northern California native, Lauren lives in San Francisco with her entrepreneurial fiance and neurotic border collie. 

Carla Borsoi: Aol VP, Consumer Insights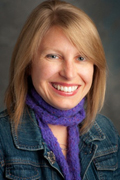 Carla is VP, Consumer Insights at AOL. Her goal is to make products hip, durable, relevant, and beautiful and marketing germane, delightful, and effective. To drive product and marketing strategy, she draws on deep expertise in qualitative and quantitative research methods, digs into web analytics, measures marketing effectiveness, and monitors social media. Activating research and inspiring teams with insights are the core goals of any project she undertakes. Carla holds an AB in Spanish and Theater from Rollins College and an MBA from the Crummer Graduate School of Business.

Oliver Marquis: Director of Marketing and Media Research, Univision Radio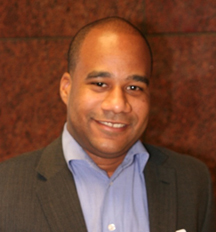 Oliver is Regional Director of Marketing and Media Research for Univision Radio in Northern California. He leads data-intensive research projects that provide strategic direction to the organization's sales and programming teams. Oliver's prior experience includes roles at a diverse set of companies including Foster's Wine Estates, Zenith Media, and Mediacom. Oliver received a Bachelor's of Arts degree in Economics and a MBA from Columbia University

Event Location:
2CV
460 Bush Street, 1st Floor
(Between Grant and Keary Street, close to public transportation)
San Francisco, CA 94108