Events
Networking In The Digital Era With Porter Gale and Brian Solis
August 13, 2013 @ 6:00 pm - 8:30 pm PDT
Kiip
,
970 Folsom Street
San Francisco, CA 94105 United States
Event Navigation
Related Events
Learn from the networking pros: networking best practices with Porter Gale and Brian Solis, together with special guest George John, in a dynamic discussion about how to focus on your passions and reorganize your networking around your values and beliefs.
The SFAMA welcomes Porter Gale, former VP of Marketing for Virgin America, and author of this summer's must read title "Your Network Is Your Net Worth." Joining Porter is Brian Solis, principal at Altimeter Group and popular speaker and author, and George John from Rocket Fuel. With plenty of opportunity to ask questions and participate in the discussion, you'll come away with tips and tricks on how to build and maintain a personal network in the digital era that sets you up for success throughout your career.
After the interactive discussion, you'll have a chance to flex your networking muscles as we turn the program into a networking party – complete with cocktails and light appetizers.
The event is at Kiip, one of Fast Company's 50 Most Innovative Companies for 2013. No sign on the building or door, look for the 970 address on Folsom between 5th & 6th streets. Ring the buzzer and we'll let you in.
Whether you're building a business, revitalizing your career or just starting out, you won't want to miss one of this year's best career and business networking events for marketers.
Bring plenty of business cards and get ready to network with the best!
Cash Bar / Light Appetizers
WHERE: Kiip, 970 Folsom Street (between 5th and 6th Streets)
WHEN: Tuesday August 13, 6:00 to 9:00pm
AGENDA:
In Conversation With Porter Gale      6:00 to 7:30 pm
Networking & Cocktails                   7:30 to 9:00 pm
COST: $25members $35 non-members
Porter Gale
Speaker, Author, Entrepreneur
@portergale
Porter Gale is an internationally known public speaker, networker, and entrepreneur with more than twenty years of experience working in marketing and advertising. From 2007 to 2011, Porter was Vice President of Marketing at Virgin America. Prior to Virgin America, Porter was a consultant and held the post of general manager at Kirshenbaum Bond + Partners San Francisco. She was awarded the Changing the Game Award by the Advertising Women of New York (AWNY) and was on AdAge's Digital Hotlist.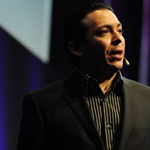 Brian Solis
Principal at Altimeter Group, Speaker & Author
@briansolis
Brian Solis is a principal analyst at Altimeter Group. He is also an award-winning author, prominent blogger, and keynote speaker. Brian has studied and influenced the effects of social media and disruptive technology on business, marketing, entertainment, and culture. He works with enterprise organizations to research market trends, disruptive technology, and emerging business opportunities. He also works with executive management and social media leadership to develop new strategies and align teams around initiatives that enable business objectives and priorities. Over the years, Brian has also led new media business and marketing efforts for Web 2.0 startups and celebrities.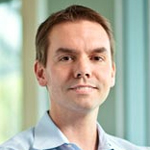 George John
CEO Rocket Fuel
@rocketfuelinc
George John has built a successful career by consistently generating insights and profits for marketers by analyzing huge amounts of historical data to predict response rates and target messages—helping Kraft sell more Miracle Whip, Amazon.com sell more books, and Wells Fargo sell more financial services.
Book Sponsor