Events
Marketing Practices & Ethics: Operating in the Grey Zones
May 30, 2019 @ 6:00 pm - 8:00 pm PDT
Oakstop
,
1721 Broadway, Telegraph Gallery Suite
Oakland, CA 94612 United States
Event Navigation
Related Events
Join us for our second "AMA Across the Bay" event in downtown Oakland—just steps away from the 19th Street BART station!
Historically speaking, marketing has had a tricky relationship at times with ethical standards in the application of some marketing practices. Add 21st century technology into the mix, and marketers have a whole new treasure trove of tactics by which to influence consumer behavior. But, how far is too far?
Furthermore, consumers have become increasingly cynical about marketing practices and are scrutinizing tactics more closely. Once trust has been violated in the consumer-brand relationship, it is almost impossible to reverse course. It is up to us, as marketers, to continually stay up to date with marketing best practices that are on the right side of the law, and to steer brands into transparency and ethical marketing practices.
During this event, we will tap into our panel of speakers to explore areas in marketing that are often in the 'grey' zone, discuss recent developments, and share best practices to keep top of mind
We'll dive into:
The line between using data for targeting and personalization vs. privacy concerns, including recent impacts of GDPR & CCPA (California Consumer Privacy Act)
The grey area between persuasive advertising and deceptive messaging
The use of user-generated content, influencers, and reviews on behalf of brands
Content rights and ownership; what violates usage rights in transference of photographs, stock imagery, and content to other users
The Panelists:
Kelley Way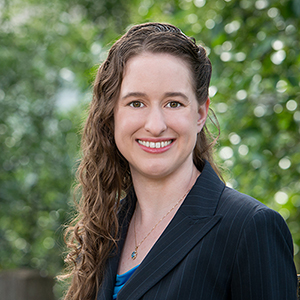 Kelley Way was born and raised in Walnut Creek, California. She graduated from UC Davis with a B.A. in English and a minor in Music and proceeded from there to attend the UC Davis School of Law, where she received her juris doctorate in 2010. After law school, Kelley did a one year fellowship at the Pacific Justice Institute, during which time she was approached by her first client, the copyright holder of a New York Times bestselling fantasy series. After the successful resolution of the case, she opened her own law firm. Kelley is a member of the California Bar, and an aspiring writer of young adult fantasy novels. Kelley practices copyright, trademark and estate planning law at The Law Office of Kelley A. Way. She can be reached at kaway@kawaylaw.com.
Julie Pimentel

A digital marketing and content strategist, Julie Blaustein Pimentel is a storyteller who enjoys data; visualizing, interpreting and most importantly, making it into eye-catching campaigns. She came to San Francisco via Boston during the Dot Com heyday and now calls it home. Launched in 2010, her agency JRB Consulting is a HubSpot partner focusing on Inbound Marketing and growing online businesses. Julie has worn both the sales and business development hats, enabling her to understand the secret sauce of aligning marketing and sales to reach a company's growth objectives and initiatives. Her marketing experience has been fine-tuned at companies including Photobucket, JamBase and KRON4. Julie's agency experience includes LQ Digital and Palmer Ad Agency. Julie also has a creative hat; her photography has been featured both online and offline at art festivals in the Bay Area. She can be contacted at julie@jrbconsulting.net
Kristy Ellington
Kristy Ellington has spent 12 years building branded content programs for companies like Nike, Hilton, Kraft, Ford, Samsung, Starbucks, Netflix, and hundreds more. Working with large media companies (POPSUGAR, FANDOM), start-ups (CreativeLive, Stasher) and private clients (HotelTonight, Beautiful.AI), she has a wide view of the branded content landscape — from creative to marketing and regulatory best practices.
Moderator: Lisa Gibello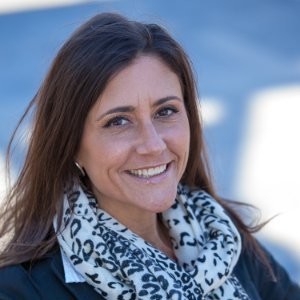 Lisa is Senior Vice President of Recruiting at The Creative Group and has over 12 years of creative recruiting experience specializing in marketing, advertising, user experience, digital/traditional design, copywriting, social media and project management. She utilizes her best recruiting practices to build and foster key relationships with industry organizations, candidates and mentor other recruiters.