Events
Marketing Automation: Mindless or Mindful?
April 23, 2013 @ 6:30 pm - 8:30 pm PDT
SPUR
,
654 Mission Street
San Francisco, CA 94105 United States
Related Events
Marketing automation doesn't have to be the "big bad evil" of simply serving automatic messages to your prospects and customers hoping something will stick. But it's not an instant fix for your campaigns gone awry, either. Effective use of marketing automation technologies takes a strategic, thoughtful approach, just like all of your other marketing tools and activities. With the right strategy, it can help you create marketing campaigns your customers will actually appreciate and react to. Join the SFAMA and your fellow marketers for another great evening of discussion and discovery, and a lively panel debate with Bay Area leaders in marketing technology. Cash bar. Light appetizers will be provided.
Date: Tuesday, April 23, 2013
Time: 6:30 to 8:30pm
Location: SPUR | 654 Mission Street San Francisco, CA 94105-4015
#SFAMA
Follow us at: @SFAMA
Moderator: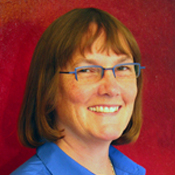 Janet Fouts Speaker, Author & Marketing Strategist
@jfouts
Janet Fouts is a marketing strategist, author, speaker and entrepreneur. Her books on marketing and social media draw on more than 15 years of experience in online marketing and social media, working in the trenches with businesses of all sizes. In addition to her social media coaching practice, Janet is CEO of Tatu Digital Media, a San Jose digital marketing agency, and the founder and host of the popular weekly Google+ show The Friday Hangout.
Panelists: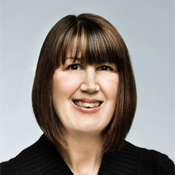 Kim Stiglitz Director of Content Marketing
Vertical Response http://www.verticalresponse.com
@Stiggy1
@VR4SmallBiz
Kim Stiglitz is the director of content marketing at VerticalResponse. Prior to this role, she was the company's lifecycle marketing director. Kim brings nearly two decades of experience in communications, marketing and branding, working with both small startups and one of the nation's largest retailers. She frequently presents at industry events including Social Biz World, Social Media Alliance, the Internet Marketing Conference, Email Evolution Conference and various VerticalResponse user seminars. She was also a finalist for Mentor of the Year in the 2011 and 2010 Stevie Awards for Women in Business.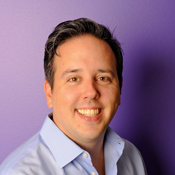 Jason Miller Social Media Strategist
Content Creator, Marketo
@JasonMillerCA
@marketo
Jason Miller is the social media strategist at Marketo. He is responsible for leading the company's social media efforts by increasing engagement, optimizing for lead generation, and ultimately driving revenue. He is also a content creator specializing in visual content marketing. Jason previously worked at Sony Music entertainment developing and executing marketing campaigns around the biggest names in music. When he is not building campaigns, writing blogs, and tracking the ROI of social, he is winning awards as a concert photographer, singing 80's hair metal Karaoke, and winning at Seinfeld trivia. http://www.youtube.com/watch?v=rqDq5UNudCs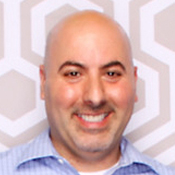 David Mitroff Founder and Chief Consultant
Piedmont Avenue Consulting
@David Mitroff
David Mitroff, Ph.D., a Constant Contact Local Expert, is a business consultant, keynote speaker, super connector, change agent, Social Media expert, author, sales leader and relationship manager with more than 15 years of diverse experience in the technology, business, legal, financial, retail, government, academic, and healthcare environments. David works with small and medium sized clients including restaurants, franchises, retail specialty stores, professional services firms, high-growth start-up companies, real estate agencies, and individual entrepreneurs.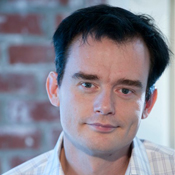 Sean Shoffstall COO & Partner
Ozone http://www.ozoneonline.com
@shoffstall
@Ozone_SF
With almost 20 years of demand generation experience, Sean takes pride in staying on top of the latest technology trends. His obsession with cutting edge technology has helped Ozone provide measurable, award-winning results to Fortune 500 clients and global brands like Autodesk, Medtronic, and Siemens by utilizing the latest innovations like Matrix-Based Lead Generation (which he co-created with Ozone President, Joel Lockwood) and responsive design within emails and landing pages. It's all part of the Ozone philosophy of Quantifiable Creativity ™. An accomplished author and sought after speaker, Sean is also a committed triathlete and marathon runner. If you asked him, Sean would tell you his greatest accomplishment is his daughter.
Lindsay Mahoney 
Director, Marketing Communications, Silverpop 
@Lindsay200 
@Silverpop
Lindsay Mahoney brings 10 years of marketing and public relations experience to Silverpop as the company's Director of Marketing Communications.  In her role she is responsible for leading the overall strategy for the company's marketing programs that are built to enhance the company's brand and product image through the corporate website, advertising, digital marketing, social media and events. Prior to her role at Silverpop, she ran marketing for online manufacturing marketplace, MFG.com. In her role she was responsible for the company's overall global marketing strategy and assisted in the company's global expansion into Europe and Asia. Before MFG.com, Lindsay worked at global public relations firm, Porter Novelli, and worked on several high-tech accounts including Hewlett-Packard, Infor Global Solutions and Quark.