Events
Getting Creative with your PR & Marketing: Leveraging Creative to Make Better Pitches
April 9, 2019 @ 6:00 pm - 8:30 pm PDT
Event Navigation
Related Events
Join us as the dynamic duo (American Marketing Assoc of SF & Public Relations Society of America SF) team up with Trendkite to bring you this insightful event focusing on Getting Creative with your PR: Leveraging Creative to Make Better Pitches.
As we move further into the 21st century, the lines between the disciplines of marketing, communications, and public relations became increasingly blurred. It is no longer enough to be siloed in a single industry. Those that find the most success have learned how to integrate practices that are outside their comfort zone, leveraging creative in traditionally non-creative industries to provide an advantage over the competition.
Hosted Beer/Wine & Small Bites
Speakers:
Paul Wilke, CEO at Upright Position Communications
@pwilke
With feet-on-the-ground experience working on both US coasts and in Asia, Paul is focused on telling compelling stories, garnering on-message media coverage and providing sound strategic counsel. Prior to founding Upright Position Communications in 2012, Paul headed public relations for Splunk, where he led communications around one of this decade's most successful IPOs. Before Splunk, Paul managed global public relations at Visa Inc. with a focus on the company's travel and tourism business. While at Visa, Paul founded Visa's inaugural International Tourism Conference at the 2010 Vancouver Olympic Games, sat on President Obama's Travel and Tourism Advisory Board and worked on their IPO. Prior to moving to the Bay Area, Paul lived in Singapore for 12 years, where he headed Visa's public relations operations for South and Southeast Asia. While in Singapore, Paul spent six years at one of Singapore's premier public relations firms, Baldwin Boyle Shand (BBS). In addition to his communications work on more than a dozen IPOs, Paul is a featured speaker on IPOs, crisis communications, and tech PR.
Rich Harris, Creative Director at Ruckus Networks, an ARRIS company
@47networks
Hailing from Scotts Valley, CA, Rich Harris has been a creative in Silicon Valley for almost 25 years. A music composer, photographer, and aspiring filmmaker, he is all about content that moves the heart. In today's business of PR, marketing and the battle against the short-attention span, there's an art to moving people with engaging content that is short, sweet and thoughtful yet high production quality without a Hollywood budget. Rich couldn't fix a car or write software to save his life but if you want to influence an audience to a behavior for a brand, you do it through their heartstrings. The challenge is it has to be done without coming off like a used car salesman so you don't get tuned out in 2 seconds. This is where Rich comes in.
Shira Abel, CEO at Hunter & Bard
@shiraabel
Shira Abel is the CEO of Hunter & Bard, an award-winning public relations agency. She focuses on using creative PR and marketing strategies to achieve omnichannel results for clients. Years of experience working with clients across industries – from start-up to enterprise, and everything in between – has provided Shira with a clear understanding of what it takes to organically grow a company via digital engagement and brand awareness. She is an expert in creating higher Customer Lifetime Value through relationship building.
Event Sponsors:
Special Thanks to Platinum Venue Sponsor:

And Photography Sponsor: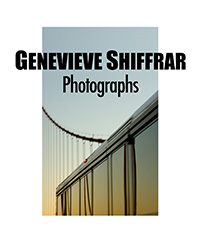 FAQs
Is there a minimum age requirement to enter the event?
Yes. All attendees must be over 21 years of age, because alcohol will be served.
What are my public transportation options for getting to and from the event?
The venue is a short walk from either the Montgomery or Embarcadero BART/Muni stations, as well as the Temporary Transbay Terminal.
What's the refund policy?
No refunds will be given after March 31.