Events
Capitalize on the Emerging Trends in Communications
June 20, 2018 @ 6:00 pm - 8:30 pm PDT
Event Navigation
Related Events
Join us on June 20th at Galvanize as we explore Emerging Trends in Communication.
TrendKite, in partnership with Public Relations Society of America (PRSA) and AMA San Francisco (AMA SF), are teaming up to offer a program that will dive into the evolution of technology-powered PR & marketing strategy.
With the rise of digital, PR has moved past mention counting and grown into a scalable marketing channel, just like advertising.  We've entered the age of "Moneyball PR" which means ALL decisions are backed up with data analysis & tech-powered measurement.

Join our live panel discussion on today's PR & marketing technology trends & see how digital has transformed the very definition of earned media.
Attendees can also enter to win 1 of 3 Google Home speakers courtesy of TrendKite! 
AGENDA




Measure total impact- Use the metrics best for benchmarking & tracking both business and brand impact


Be at the innovative forefront –  PR is the catalyst for digital change & tech is integral in solidifying PR's place in the marketing mix


Let's talk budgets  – Align your goals with the C-Suite's to increase their interest & investment in earned media


Learn from marketing's digitization – Hear tips & tricks from the experts who were part of the digital disruption of marketing in the early 2000's


Google Home Raffle 


EXECUTIVE PANEL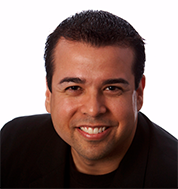 David Cardiel, Director of Segment Marketing at TrendKite is a Demand Marketing Strategist who has spent two decades working in PR and marketing for multi-million dollar brands and startups developing creative growth strategies and communications plans to jump-start new opportunities. David is currently the Director of Demand and Segment Marketing at TrendKite where he leads a high-performing team in the development and execution of ABM strategies to exceed inbound lead goals.
He holds a BA in Marketing from Texas Tech & he's led marketing teams for companies including Blackbaud, National Instruments, Hoover's and Silicon Labs. David keeps busy coaching little league soccer and baseball and volunteering as a leader with the Boy Scouts of America.
---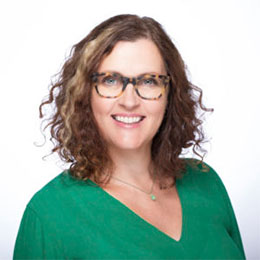 Deirdre Mahon, CMO at Zinc has extensive experience managing the marketing function with a particular passion for fast growth, tech start-ups. Generating demand and building brand are mantras she has lived by over the last two decades where she has taken multiple enterprise solutions to market across cloud, big data, and mobile SaaS technologies.  Currently CMO at Zinc, Deirdre particularly enjoys creating new markets and working closely with sales and product teams. Before Zinc Deirdre spent a short time at HPE post an acquisition and prior to that at Oracle post the GoldenGate Software acquisition. Deirdre hails from Dublin, Ireland and currently lives in the bay area
---

Tiffaney Fox Quintana, VP of Marketing at HelloSign, joined San Francisco based startup HelloSign in 2016 as the VP of Marketing where she's responsible for all areas of marketing, including campaigns, corporate marketing, PR/AR, social media, content, analytics and product marketing. Tiffaney sits on the board of the Electronic Signature and Records Association (ESRA), the premier trade association focused on the advancement of electronic signatures and records. She has a marked passion for executing creative startup awareness campaigns, mentoring, and when she's not perfecting the marketing funnel, you can find her rooting for her alma mater basketball team, the Zags, or spending time with her family and friends

---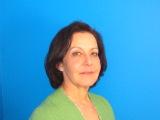 Beth Trier, CEO at Trier and Company is a veteran of the communications industry for more than 20 years, Beth is a results-driven professional with extensive experience working with technology companies to tell their stories, accelerate growth and build business value.  A fierce advocate and practitioner of integrated communications, Beth has led Trier and Company's significant global growth over the past 17 years by believing deeply that every client is a media company – having the ability to drive, manage and control the brand narrative. Beth was named to Business Insider's list of the 50 Best PR People in Tech and was recently awarded Entrepreneur Magazine's 360 Award.  Beth began her career as a journalist with the San Francisco Chronicle. Moving into PR, she worked for Apple for several years before joining Burson-Marstellar as VP of the global technology practice. Beth resides in San Francisco – "'the best place on earth".
---