Events
California's New Privacy Regulations: What Marketers Need to Know Now
September 10 @ 6:00 pm - 9:00 pm
Free - $25.00
General Assembly San Francisco, 225 Bush Street
San Francisco, CA 94104 United States
Is your organization ready for CCPA? The California Consumer Privacy Act (CCPA) becomes law on January 1, 2020. Since California represents over 12% of the US population and is one of the world's largest economies, everyone needs to pay attention.
Our expert panel will help you:
See the big picture.
Figure out whether your business or clients are impacted.
Get insights into how to help your business or clients comply.
Understand how executives, IT and sales/marketing can work together.
Although, it sounds like a nuisance, and it can be a challenge, CCPA can be a boon for organizations that do it right – particularly in this time of consumer mistrust.
Please join the AMA SF to get the insights you need to apply these critical regulations to your or your clients' business.
PANEL
Elena Elkina. Co-founder & Partner @ Aleada Consulting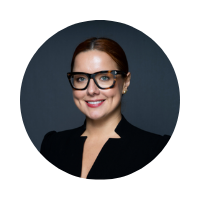 Elena Elkina is a Co-founder and Partner at Aleada Consulting, where she advises clients on privacy, data protection, and information security issues.
Elena is known for her entrepreneurial approach to driving business performance while protecting information and serving as a trusted adviser for her clients. During her 20-year legal career, she has worked with financial and healthcare institutions, Internet of Things, logistics management, and software companies, major law firms, and the government sector on both international and domestic levels.
Over the past decade, Elena has focused on creating enterprise-level global (i.e., European Union, Asia Pacific, Canada) privacy and data protection programs, including developing and implementing regulatory frameworks, risk/gap assessments, maturity models, long-term roadmaps, and data protection policies; designing and employing de-identification and Privacy by Design data handling processes; reviewing products to assess digital marketing compliance; and building privacy and security training and awareness programs. She has worked closely with development and business teams to build cloud, web, and mobile consumer and business products across the globe. Elena also served as a subject matter expert for global companies that were subject to privacy related regulatory enforcement actions, including consent decrees and cease and desist orders.
Elena is a Co-founder and a Board Member for Women in Security and Privacy (WISP), a non-profit organization that aims to advance women in the privacy and security fields. She also serves on the advisory board of StaySafeOnline, Privacy Day where she educates and empowers our global digital society to use the internet safely and securely.
Elena received her law degree from the University of Russian Academy of Education in Moscow, Russia. She received her LL.M. degree from Berkeley Law School, where she studied privacy, technology transactions, and international law. Elena is a Certified Information Privacy Professional (CIPP/US, CIPP/E, CIPP/IT, CIPM). In 2018, she received a Global Mentor Financial Times award "HERoes Champions of Women in Business 2018".

Raj Raghavan. CEO @ Credio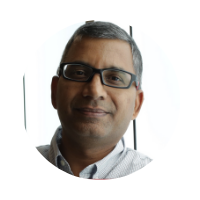 Raj Raghavan is the CEO of Credio, Inc..  Credio, Inc.. is focused on privacy with a focus on data protection.  Credio, Inc. is also proud to champion women in privacy movement.
Raj has spent the last 20 years helping large corporations protect their digital assets while enabling business transformation.  Raj believes in a balance of cybersecurity and privacy with business impact to ensure the investments are made in the relevant initiatives.
Raj has also worked on social projects in Asia and Africa on micropayments funded by The Gates foundation.
Carrie Rasmussen. Chief Information Officer (CIO) @ Save Mart Companies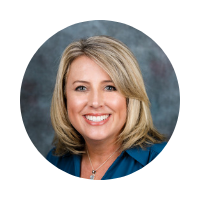 Carrie is a technology leader experienced in technology innovation. She is responsible for helping to define The Save Mart Companies' long term strategic direction ensuring that the IT organization is aligned and executing to achieve the company's business goals. She is the companies 'go to' leader to create highly motivated teams that can respond to fast pace changing demands. 20 years of progressive executive leadership experienced in back office, supply chain, marketing and retail technology.
Tom Myers. Data Compliance Director @ FocusVision
During Tom's 18+ year tenure with FocusVision he has been actively involved in helping market researchers through the increasingly complicated world of privacy related rules, guidelines and laws.  In 2007, when research respondent privacy became the hot topic for market researchers, Tom understood that tackling this subject head-on was the only way to avoid confusion, misinterpretation and, ultimately, research paralysis. When GDPR became law, Tom took on the director of compliance role to focus on privacy law and is once again encouraging clients to engage in "the privacy conversation". Given that most new laws are intentionally ambiguous, and CCPA is no exception, clarity is the key factor to taking correct and appropriate action.
Travis Killion. Director of Digital Product Management @ Albertsons Companies
Travis Killion is an executive who has been working with Internet technologies for over 20 years. The majority of the first decade was in software development and the second decade in product management. Regardless of the focus, Travis has always kept the customer at the center of the thought process in order to connect technology and business to create great customer experiences and business outcomes. The business domains have spanned from Realtor.com and creating the first online MLS aggregated search, SmartZip.com for using data to help provide insight into real-estate purchases, oDesk.com (now upwork.com) for helping form the online consulting platform, and at Albertsons building a word class loyalty platform where digital technologies meet brick and mortar stores. In every case, data has been the foundation to build upon.
VENUE SPONSOR