Events
AMA SF Presents: Women Marketing Leaders Tell All
March 26, 2020 @ 6:00 pm - 8:30 pm PDT
Event Navigation
Related Events
In the last few years, we have seen marketing teams move past driving brand growth to focus more on driving revenue and customer engagement. This shift in focus has made it possible for marketing to become a closer ally of business execution, and it has resulted in a higher percentage of women marketers moving into leadership roles and getting a seat at the table. How have women in marketing navigated crucial stages of their career into the executive suite, and what has been their journey to finding their own voice and achieving career growth?
Join the AMA San Francisco to hear from prominent senior marketing leaders as they discuss their secrets to success, facing head-on today's marketplace challenges, and how women can fast-track career growth in today's highly competitive job market.
This event is FREE for AMA SF members*
SPEAKERS 
Sydney Sloan. CMO @SalesLoft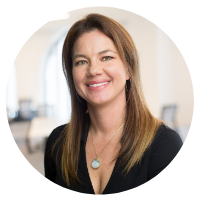 Sydney has extensive global experience marketing software applications that help people communicate and collaborate more effectively. Sydney is currently the Chief Marketing Officer at SalesLoft and has held senior leadership roles at Adobe and Alfresco. She is driven by a passion for discovering how companies can deliver exceptional customer experiences that align with rapidly changing expectations in an ever-changing technology landscape. Utilizing a variety of digital touchpoints and account-based strategies, she has established proven techniques for increasing customer engagement and loyalty. Her thought leadership in the field has confirmed Sydney as a leader in B2B marketing strategy.
Cathy Novelli Song. VP of Marketing & Communications @Rakuten Ready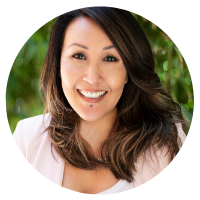 Cathy serves as the Vice President of Marketing + Communications at Rakuten Ready. In this role, she oversees all owned, earned, and paid media, and manages all marketing organizations. Cathy has two decades of experience in marketing, advertising, and media. Prior to joining Curbside, Cathy held executive and leadership roles at Quantcast, Pandora, Yahoo, MySpace and Say Media. Before she led marketing and monetization strategy at these publishers and platforms, she spent years in advertising sales, as well as on the agency side, planning and buying media for clients such as Hewlett Packard and GM.
Guisselle Nuñez. Head of Marketing & Government Relations @ Chabot-Las Positas Community College District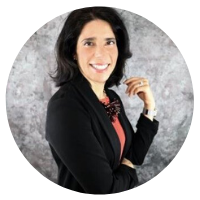 Guisselle is focused on helping organizations and individuals achieve success through enduring marketing and personal branding strategies. She's the head of marketing and government relations for Chabot-Las Positas Community College District, in Alameda County where she's responsible for communicating the value of a community college education to prospective students and community.  A speaker and author of "Take Charge of Your Brand,"  which helps women learn to communicate their value by building a strong personal brand. www.guissellenunez.com
Jenny Sagstrom. CEO & Co-Founder @ Skona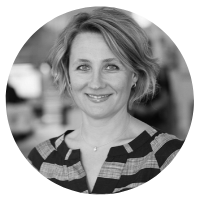 As the co-founder and CEO of Sköna, Jenny has lead a successful boutique creative agency based in San Francisco and Sweden. Her global agency has lead marketing strategy and design for some of Silicon Valley's most well known B2B brands including Snowflake Computing, Salesforce, Figure Eight, Mercuri International, and more. With almost 20 years in the San Francisco Bay Area, Jenny knows the market and area very well and she is an entrepreneur in one of the most dynamic environments in the world. She has great knowledge within the fields of start-ups, marketing, entrepreneurship, brand strategy and business development. Jenny holds a BA from the University of Reading in Economics and International Relations.
Laurie Dewan. VP Customer Insights and Analytics @ Healthline Media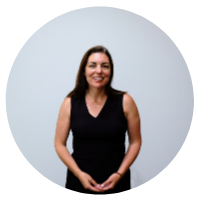 Laurie Dewan joined Healthline Media in 2019 to lead a new Customer Insights and Analytics function at the company. Laurie has built a team that leads research and data initiatives that empower Healthline to create insight-driven content and tools to help people live stronger, healthier lives. Dewan joined Healthline with a successful track record leading data-driven content strategies across major companies including 20th Century Fox, BabyCenter, and Warner Bros. Most recently, she led consumer insights at Electronic Arts (EA), where she oversaw research initiatives across all titles in EA's portfolio and worked cross-functionally to drive new concept generation. She is a three-time juror on the I-COM Data Creativity Awards. Dewan holds a Master of Business Administration degree from the Stanford Graduate School of Business and a Bachelor of Arts degree in Psychology from Amherst College.
MODERATOR 
Laliv Hadar. VP of Marketing & Brand @ Invision Communications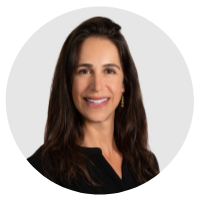 Laliv is a high-performing B2B Sales and Marketing executive hailing from prominent media companies and high-profile, venture-backed start-ups. She has a successful track record crafting marketing strategy, communications, sales development and marketing programs that drive awareness and revenue growth for brands. Laliv is skilled at setting a vision, partnering with all stakeholders, building teams, and operationalizing for outcomes. She has broad industry relationships, has proven herself as a successful leader and people developer/mentor. Laliv spent her early days at AOL and Yahoo!, and more recently leading integrated marketing for Wikipedia brand Fandom Wikia. Currently, she's VP of Marketing and Brand for events and communications leader InVision Communications. A long-time Bay Area resident, she's a proud Cal Berkeley grad.

SPONSORS
* Use your Member Email for FREE Registration if you Register Before Day of Event.  Simply use your Member email address and enter it via the BLUE Link which says "Enter Promotional Code" and select the Fee Member ticket that will show once you enter your email.    This is only available to SF Chapter Members and not AMA Members at Large (if you need assistance email info@amasf.org).